This is a very old project of mine. The construction was finished year and a half ago, but I first painted and mounted it now.
I can't really remember how much time I spent on making it but it's somewhere around 20 hours.
I didn't have a lot of the tools needed for this (nor the experience at this point) but I improvised and used what I had available.
Later on I built a companion for this holder. You can find the build log here: https://silfer.works/companion-firewood-holder/.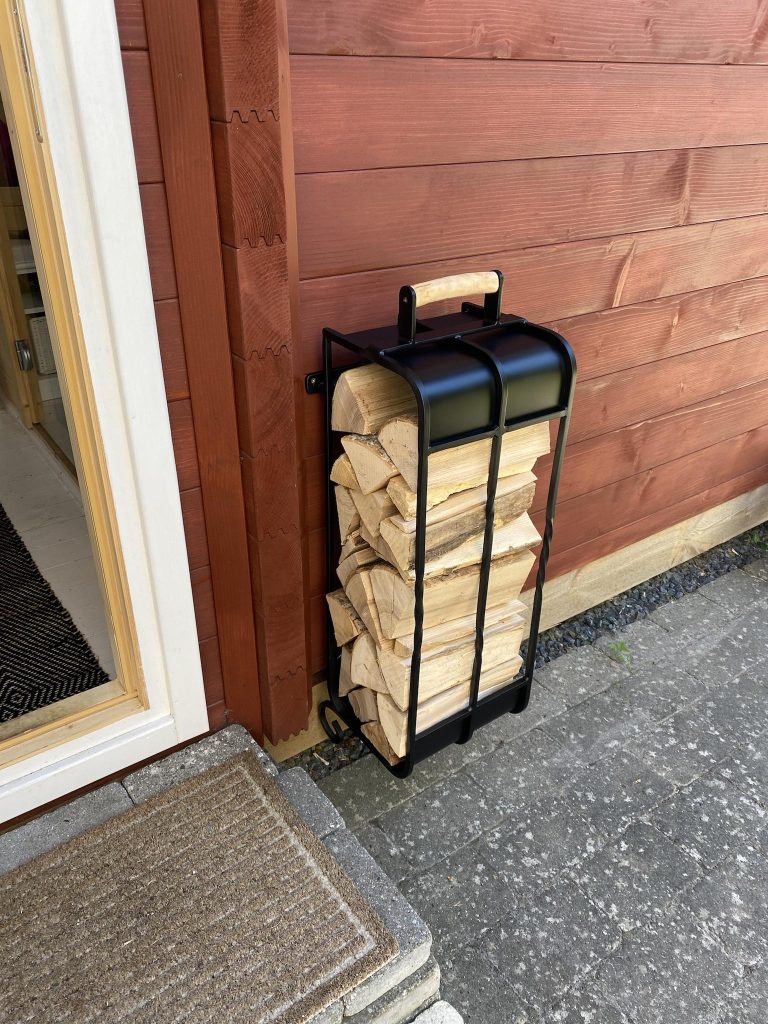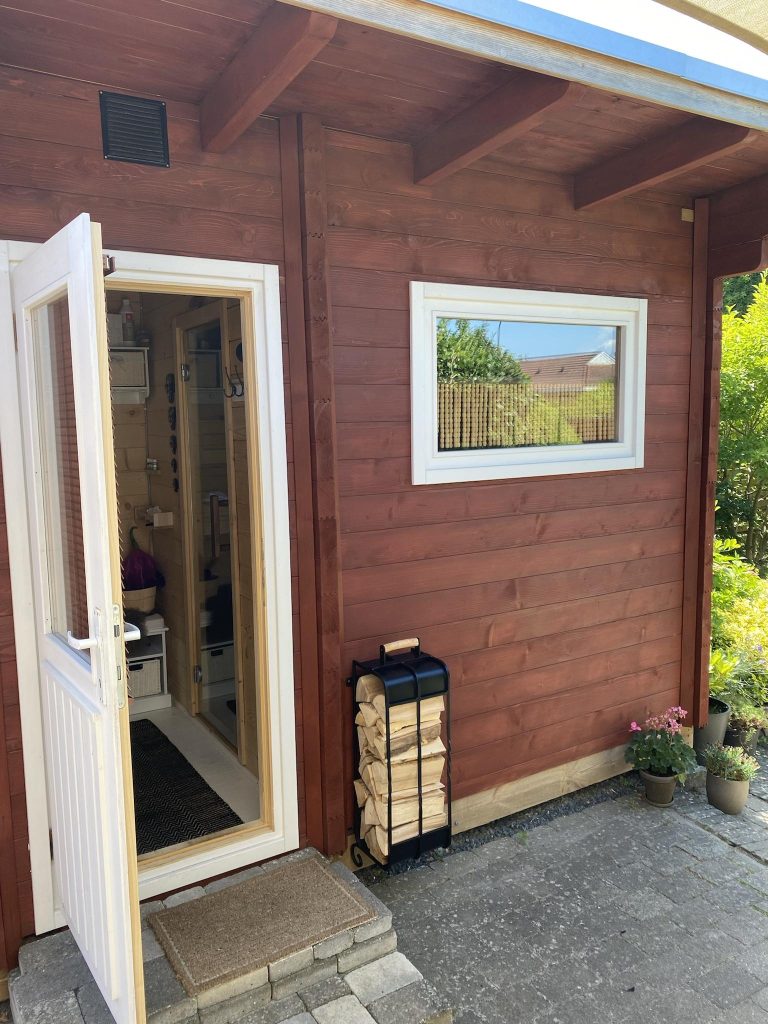 Build Log: