This is a jewelry box I created which features a flower I used for a pencil case earlier. A fantastic gift for family and friends.
The box uses magnets as hinges and the flower is glued on to the lid.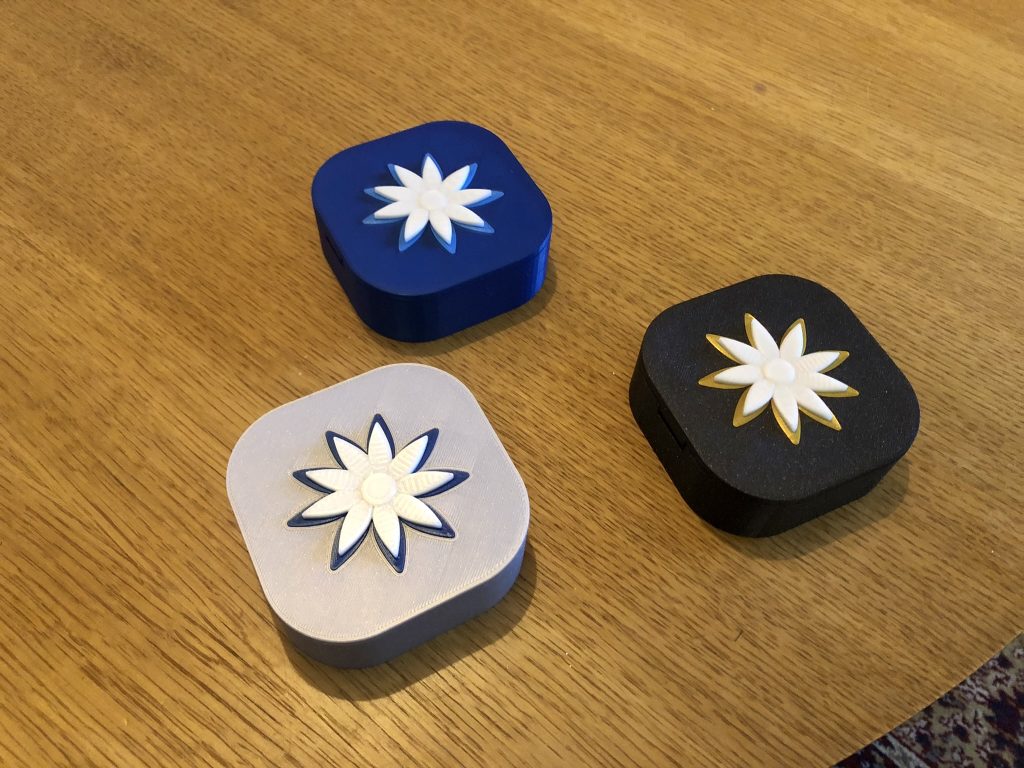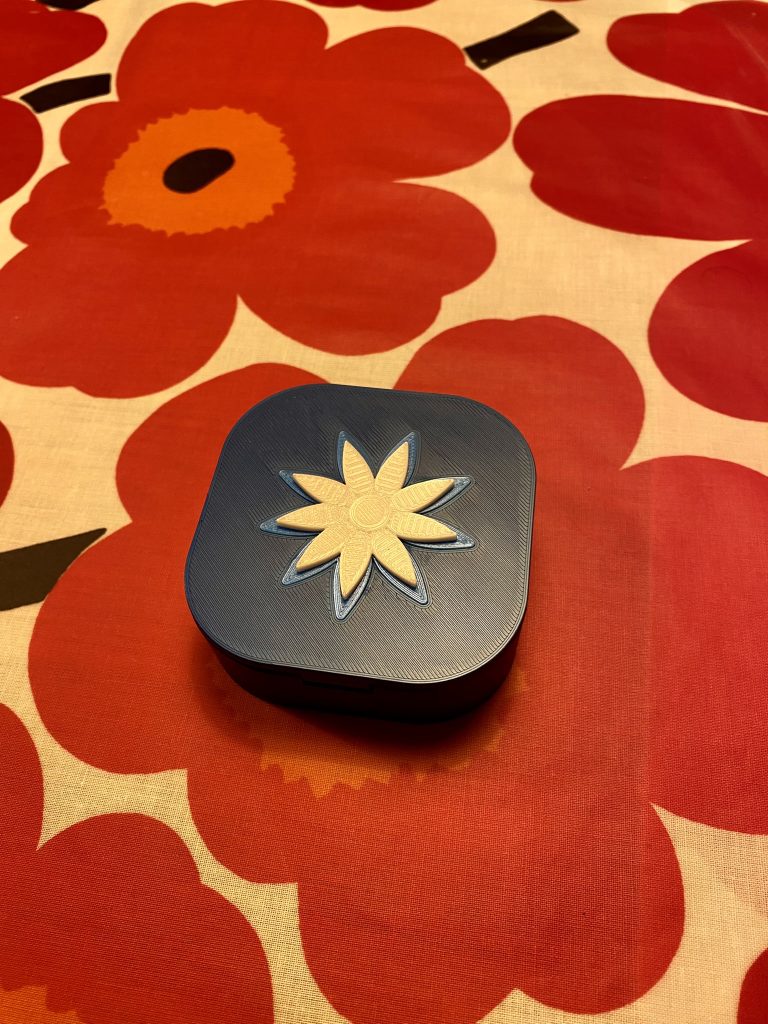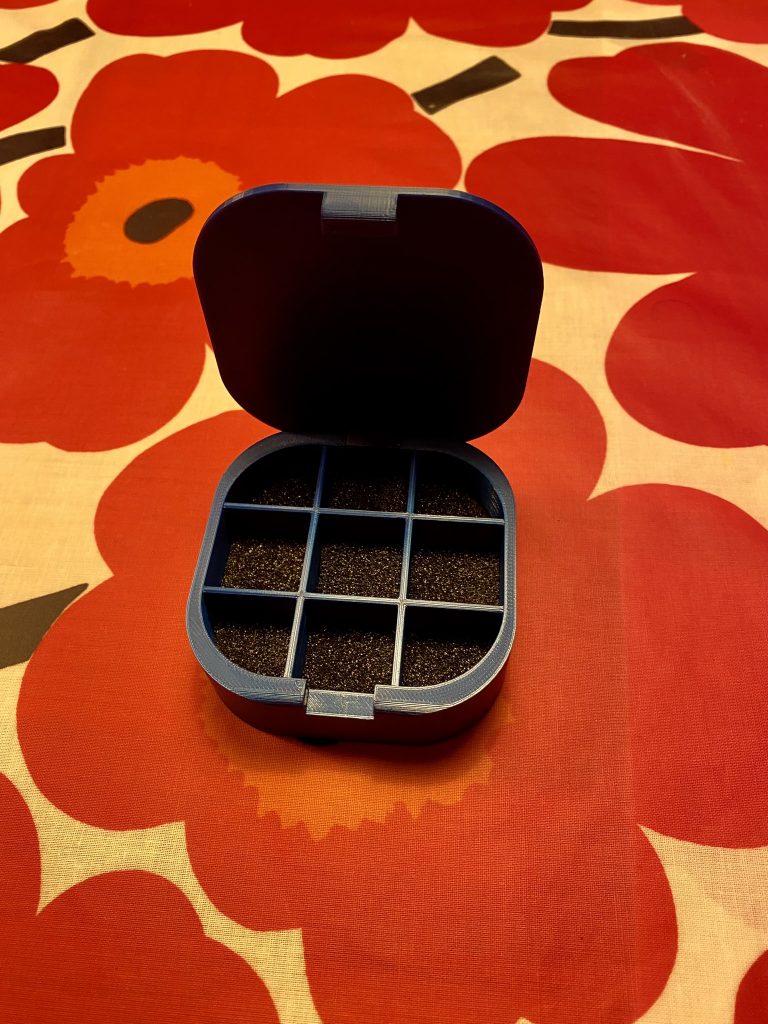 This version is meant for stud earrings and has a fine grid separator inside.